Regular readers will know I wax lyrical re this Weekend NZ Herald edition column
The August 22/29th editions contained a host of snippets for readers information, and great educational Questions and Answers churn out week after week. Mary is a National Treasure, it is so hard to furnish regularly succinct replies to often complex questions.
Can someone  please turn her column into book form.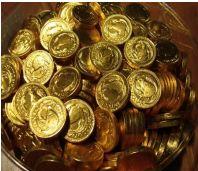 Click onto this link, look for "all articles" and take your pick!
https://maryholm.com/categories/nz-herald-qa-column/
Misc
Heard David Farrar of Kiwi Blog, this week jumping to an early conclusion that raising the age of eligibility for New Zealand Superannuation was a necessity to address the rising  debt issue. David has a long  commentator history, his own  disclosure statement re his work, political leanings  and approach to issues,  is extensive which is an example for others to follow.  National party affiliations and free market philosophy  is one way to describe him, but he is an interesting chap with involvement over a long period of time, opinion never to be dismissed.
Covid  19 provides the opportunity for those looking for immediate clawbacks to the current economic situation, I would suggest  too avoid such approaches and take a measured view to a new world emerging of long term,  low interest borrowing and low inflation, and new ways of thinking emerging re appropriate debt levels.
Contrary to David view is this articlehttps://www.nzherald.co.nz/personal-finance/news/article.cfm?c_id=12&objectid=12303052